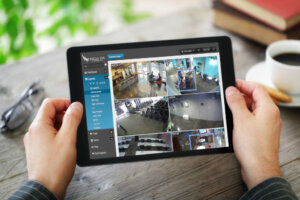 Video surveillance has become an important part of the workplace for protection and quality control.
Whether you are looking for a stand alone or IP solution we can provide the best product for you.
We can handle the install, maintenance, and required inspections to qualify your system for insurance benefits.
Our certified designers and manufacturer trained technicians can assist in providing a complete system for your facility.
Fire Alarms | Security Systems | Alarm System Monitoring | Video Surveillance | Access Control | Paging